Vi gratulerer to nye norske Master of Wine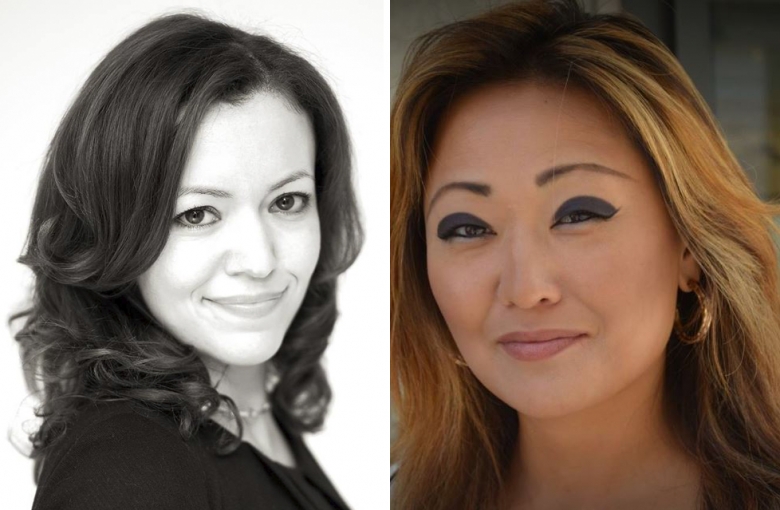 Nye MW: Julie Chene Nyheim (t.v.) og Aina Mee Myhre
Det var gode nyheter fra The Institute of Masters of Wine i dag, da beskjeden om at to norske MW-kandidater har bestått sine eksamener og nå kan krones med denne høythengende tittelen. Til sammen er det nå fem norske masters of wine; Mai Tjemsland, Sebastian Bredal og Vinforums redaktør Arne Ronold i tillegg til de to nye. Vi utbringer en skål og gratulerer Julie og Aina med deres store prestasjon!
Slik beskriver The Institute of Masters of Wine de to nye mesterene:
Aina Mee Myhre MW
Aina is based in Oslo, Norway, where she is founder of the importing company Heyday Wines. Aina studied marketing and business at BI Norwegian Business School in Oslo and ESADE and ICADE in Spain, before starting her career in the wine business with Pernod Ricard in 2005. From 2007, Aina worked as a wine buyer for the importing companies Solera Group and Moestue Grape Selections, expanding her knowledge in both brand management and fine wines. In 2015, Aina started her own company Heyday Wines, where her portfolio particularly expresses her passion for the indigenous varieties and unique terroirs of Spain. With a keen interest in organic, biodynamic and natural wines, Aina is continuously looking for authentic and interesting wines to introduce into the Norwegian market.
Research Paper: Wines in PET bottles in the Norwegian monopoly market: a study of the top-sellers and the monopoly's role in the sales of these wines
Julie Chene Nyheim MW
Julie is originally from France, and lived in Morocco, New York, San Francisco, and Montreal before she happily settled down in Oslo, Norway. She holds a Bachelor degree in Economics and Political Sciences from the University of McGill in Montreal and a Master degree in Business Administration from the BI Norwegian Business School in Oslo. She worked as a project manager and business consultant for some years before she decided to follow her passion for wine as a career in 2010. Julie has worked for the largest importers in Norway, and has experience with the wine industry across Scandinavia. Her areas of expertise include business development, brand management and new product development. She recently joined Altia Norway's management team as Business Development Director. Over the last few years, she has spent considerable time investigating consumer preferences and trends in order to develop and optimise a product portfolio. In her research paper, she analysed the importance of health on Norwegian women's drinking attitudes and preferences, and what the implications are for importers and producers. When not traveling, or tasting wine, she can be found boating in the Oslo fjord, practicing the martial art Muay Thai, or simply enjoying cooking and a good glass of wine at home with her husband Thomas.
Research Paper: Norwegian women's attitudes to health and alcohol: their receptivity to "healthy" wine brands
Totalt ble 14 nye Masters of Wine uteksaminert, og det er nå i alt 369 MW'er fordelt på 29 land. Les mer om de 14 nye på instituttets hjemmesider.